Sep. 22, 2022
Hydraulic shearing machine is an upgraded version of the ordinary mechanical shearing machine, with higher performance characteristics and work capacity, and as one of the important tools of industrial production, hydraulic shearing machine maintenance is also very important, all machine tools and equipment, if only focus on the use and do not pay attention to maintenance, then no matter how well the equipment, will greatly shorten its service life. But properly maintained, not only can make it play an efficient performance, more can be used for a long time, thus also reducing the cost of use.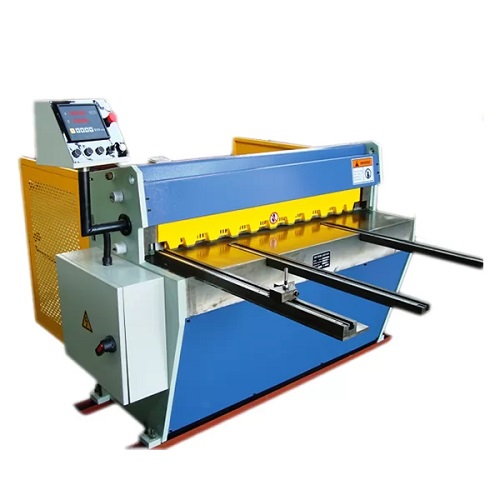 Hydraulic shearing machine normal maintenance methods
1. Strictly in accordance with the operating procedures for operation.
2. Each time before the start of the machine according to the requirements of the lubrication chart at regular intervals, fixed points, quantitative plus lubricating oil, oil should be clean without precipitation.
3. The machine tool must often keep clean, unpainted part of the anti-rust grease.
4. Motor bearings within the lubricating oil should be regularly replaced and refilled, and often check whether the electrical parts work properly and safely.
5. Regularly check whether the handle, knob, button damage, serious wear and tear should be replaced in a timely manner, and report spare parts to replenish.
6. Regularly check and repair the switch, insurance, handle, to ensure that it works reliably.
7. 10 minutes before the end of each day, the machine oil lubrication and scrubbing clean machine tools.
8. Non-designated personnel are strictly prohibited from operating the equipment, and normally must do away from the machine to stop.
Shaanxi Haven Equipment Co., Ltd. which is specialized in manufacture and export the Hydraulic machine tools, Laser equipment and the Lathe machine, More than 25 years of export experience has enabled us to successfully export our products to the USA, German, Russia, Chile, Peru, Brazil, Canada, UK, Australia, Poland, Spain, Netherlands, Denmark, Greece, New Zealand,Argentina, Mauritius, Mexico, Kuwait, UAE, Saudi Arabia, Iraq, Singapore, Malaysia, Thailand, India, Indonesia, Middle East, total more than 50 countries, To supply better service for customer, we also have set branch company To provide better service for customers, we also have set branch companies in Poland, Russia, Malaysia and UAE.