Jul. 13, 2022
Guillotine shears are machines that can shear or cut a variety of materials with a guillotine design. The word "guillotine" is associated with a blade that drops along a vertical track. The modern guillotine shear is a tool used to form and shape products for the market.

Guillotine shears apply the potential of falling blades to a device used to cut specific types of industrial products quickly and accurately. Modern guillotine-type machines vary in size and cost. Some are simple benchtop machines. Others are bulky, floor-mounted units for cutting larger metals or other materials. Guillotine shears can be mechanical or hydraulic in design.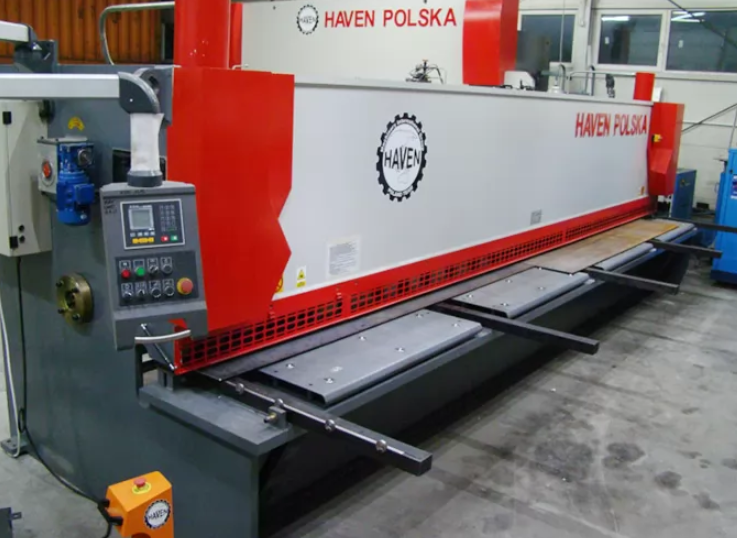 Hydraulic Guillotine Shearing Machine QC11Y-8x6000
Common Applications
Guillotine shears can have a variety of applications in many manufacturing industries. These tools can be used for wholesale or retail product design.
Sheet metal wholesalers can use large guillotine machine models to cut simple blocks of raw material for layered pallet shipping.
Retail stores can use different models of guillotine shears to shape metal parts to fit specific designs for any type of retail merchandise.
In some metal fabrication or production shops, guillotine shears may be part of a tool set that includes new plasma cutting for efficient manufacturing of metal products.
Items such as plasma cutting and CNC shears represent an increasingly automated system in which CAD or computer-aided design manages the manufacturing process. the CAD process takes more of the design work out of manual labor and replaces it with neat, capable automation.
Hydraulic Guillotine Benefits
The hydraulic guillotine machine is compatible with advanced integrated hydraulic systems for easy and reliable results.
Its compatibility also applies to the use of steel plate welded construction and vibration, so there is absolutely no room for stress
The handwheel provided in the machine helps to quickly adjust the gap existing between the plates and maintain the accuracy of shearing.
Can be used to adjust the shear angle, thus reducing the deformation of the plate.
Suitable for long term shearing purposes as we can obtain a rigid, stable and durable shearing process.
In terms of pricing, hydraulic equipment is cost effective and takes up less space, but we can expect a higher level of mechanism.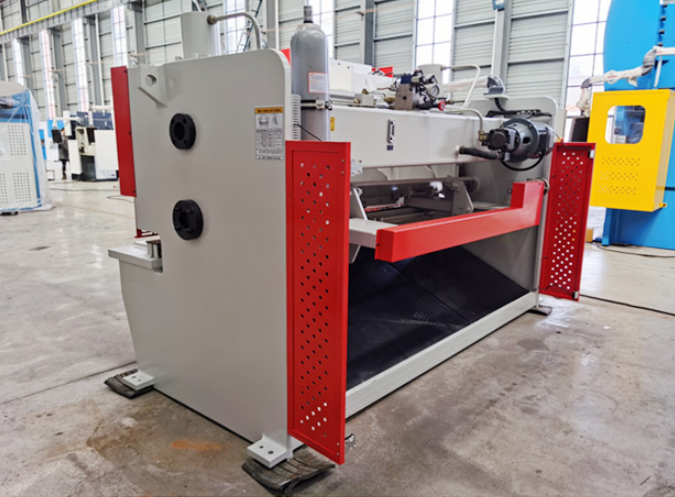 Hydraulic Shearing Guillotine Cutting Machine QC11Y/K-16x3200
Cost savings
Fast process and precision are the outstanding aspects of the preferred hydraulic press. Thus, it is easy to cut any type of metal and maintain accurate dimensions. The compactness of hydraulic presses is another favorable factor that makes such machines look better than other shearing machines. Moreover, as far as safety is concerned, hydraulic shearing machines can be used safely and reliably as long as they are operated by experienced professionals. When we talk about power consumption, the hydraulic principle also depends on fuel power, and hydraulic machines consume relatively less power, so having a hydraulic guillotine machine for shearing will save a lot of time and money, reduce the need for manpower, and ultimately provide accurate shearing. Read more details about hydraulic guillotine shears.
Conclusion
It is always better to evaluate the investment cost of purchasing a shearing machine, and in the case of a hydraulic principle guillotine shear, it will remain an excellent and cost effective choice.
Professional supplier HAVEN offers a range of guillotine shears and other cutting machines to meet the specific needs of our customers' businesses. Please contact us for further cooperation.