Feb. 15, 2022

A heavy-duty lathe can rotate the workpiece along its axis for grinding, cutting, drilling and other operations just like a normal CNC lathe. However, traditional CNC lathes are only for general use, heavy duty lathes are designed with special turning spindles that are different from other machines.
Heavy-duty CNC lathe is not an independent machine. Heavy duty CNC lathe is a unique kind of CNC lathe. If you want a very advanced lathe that does not need to be upgraded in the future, then a heavy-duty lathe is certainly a good investment.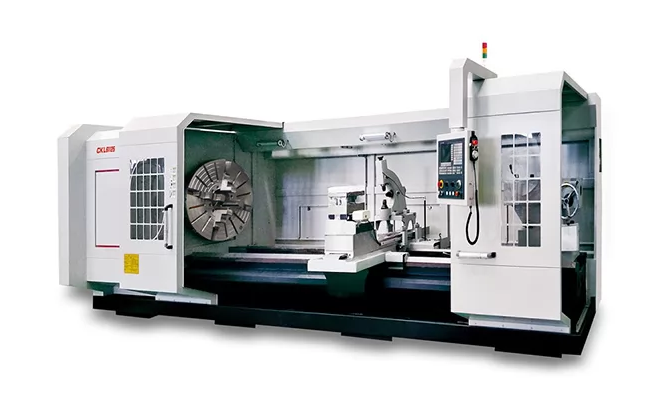 Some applications
Compared to traditional machines, heavy duty lathes are machines made of high quality materials and are equipped with the most advanced technology. The various designs of heavy duty CNC lathes involve its center height, bed width, maximum swing, spindle type, travel time, etc.
Heavy-duty CNC lathes are highly efficient machines that are particularly suitable for high volume production due to their in-machine turning advantages. Heavy-duty CNC lathes are ideal machines for shop metalworking and metal spinning applications, as well as for repair shops, power plants, rolling mills, shipyards, paper mills, and even metal production work in the textile, oil and mining industries.

Design Advantages

Heavy-duty lathes are well designed and durable, ensuring longer life and optimum performance in large metalworking operations. These ultra-modern machines are built with advanced technology and use relatively few resources to achieve higher quality output. Heavy-duty lathes are mainly used for high-end machining tasks.
Heavy-duty lathes are mainly used in heavy industry and high-volume production. They are efficient and versatile. They can run at higher speeds. Low noise and low vibration are some of the attractive features of heavy duty lathes. Depending on the specific requirements, heavy-duty lathes can run continuously and accurately for long periods of time.
Heavy duty lathes are preferred for their high quality finishing and high tensile strength. It is widely used for a variety of heavy machining operations.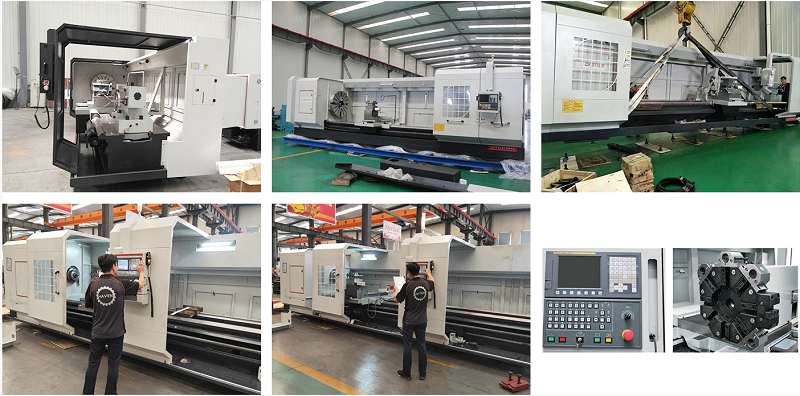 Heavy Duty
Regarding the method of clamping workpiece on lathe, it can be divided into vertical lathe and horizontal lathe. Horizontal machines clamp the workpiece to the joint of the spindle. The spindle is driven by power, which comes from belts, direct-connected motors or built-in motors.
In addition to the machine's clamping mechanism, the hydraulic clamping force is controlled by a cylinder to ensure a firm clamping force. When the speed is high, the workpiece will not break, resulting in unstable rotation, which may cause problems for the machine. If the length of the workpiece is too long, straightness problems will inevitably occur. In this case, a tailstock can be added to the end of the workpiece to help clamping and ensure that even longer workpieces can be clamped for smooth and accurate machining.
To enable heavy-duty machining, the horizontal structure makes operation easier. Rolling workpieces and mechanical attachments on a horizontal stage is more dynamic and balanced than rolling on a vertical stage.
Please follow HAVEN to see more, and click the button to contact us.