Jul. 13, 2021
Model:QC11Y-20x6200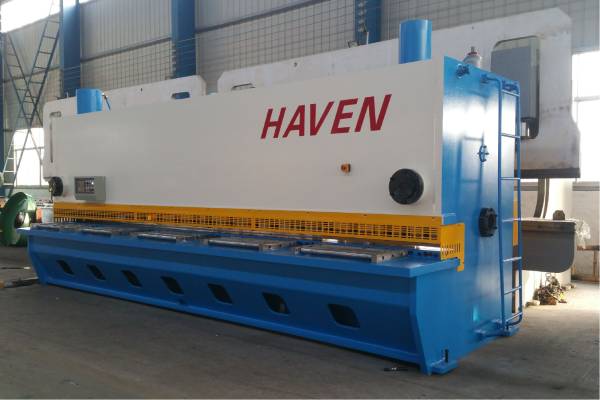 Major Elements:
1.Hydraulic system:Atos.
2.Electro parts:Siemens.
3.Major motors:nanjing kongte
4.Sealings:Valqua from Japan or DZ from Taiwan
5.Oil pumps:From Shanghai.
6. Blades: From Shanghai.
7.Operation system:E21 by EUSTUN.
Performance
1、The guillotine shearing machine is of high quality steel welding, good rigidity and precision.
2、The frame of the machine is fixed.
3、The blade clearance can be changed easily and fast.
4、The back gauge can be adjusted electrically and you can read the exact value.
5、You can pre-set the times you want to cut because the machine can count the numbers itself, so it's easy to use.
6、It is easy to set the cutting line for the lighting.