Dec. 22, 2022
There are several measures that can be taken to safeguard a press brake and prevent hazards: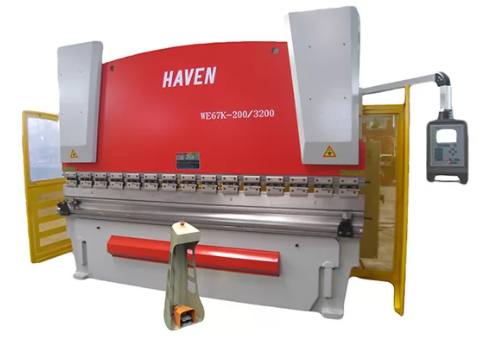 hydraulic press brake
1. Use proper personal protective equipment (PPE) such as safety glasses, earplugs, and gloves when operating the press brake, to protect against physical injuries and noise.
2. Keep the press brake and surrounding area clean and free of clutter to reduce the risk of tripping or falling.
3. Use guards, shields, and other barriers to protect operators and others from the moving parts of the press brake.
4. Regularly inspect and maintain the press brake to ensure that it is in good working condition and that all safety devices are functioning properly.
5. Follow all manufacturer's instructions and guidelines for operating the press brake safely. Such as setting up the press brake, adjusting the machine, and troubleshooting problems.
6. Use caution when handling and storing tools and materials near the press brake.
7. Train all operators on the proper use and safety procedures for the press brake.
8. Post warning signs near the press brake to alert others of the potential hazards associated with the machine.
9. Make sure all safety devices, such as emergency stop buttons, are in good working order and clearly visible.
10. Follow proper lockout/Tagout procedures when servicing or repairing the press brake to ensure that it is de-energized and cannot be accidentally started.
11. Regularly inspect the press brake for any damaged or worn parts, and replace them as needed.
12. Keep the press brake in a well-ventilated area to reduce the risk of fires or explosions.
By following these safety precautions, you can help prevent accidents and injuries while using a press brake.
For more information, please visit this link.